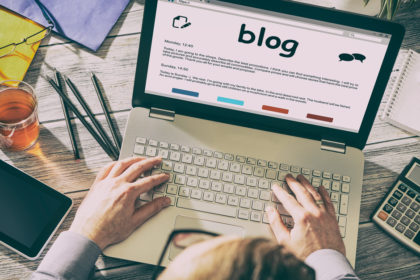 Do you want to increase the number of the customers of your product or service? Are you looking for modern powerful marketing strategies for higher sales and earnings and for achieving your business goals? Content marketing can be your shortcut to business success. Experts claim that content marketing is an extremely powerful tool in which it is worth investing since it can provide you with a large number of new clients and bring the results that are going to be paying off in the long run.
The development of SEO and the evolution of the Google algorithm have led to the fact that ranking on the Internet depends mostly on the quality of the content that is being offered. Google primarily rewards content with which visitors interact. And how to make visitors stay loyal to your online presence and buy what you offer? The answer is – by offering them creative and useful content. If you do not do so, your competition will.
Content Marketing in Numbers
In addition to the commonly known SEO, the term HEO, Human Eye Optimization is increasingly used, and it can also be translated as "think man first". Hubspot's content research survey results show that 61% of consumers are more likely to buy from a brand that shares custom content and B2B companies find a 67% increase in leads per month when they create content. All this irrefutably proves that buyers are positively influenced by brands that create relevant and high-quality content.
What is Content Marketing?
Simply put, content marketing is a type of marketing that is completely oriented to the needs of users and customers. Unlike traditional, one-way marketing that promotes a product or a service very directly, quality content marketing is primarily useful for the consumers, it understands their needs and problems and offers a solution, but in an unobtrusive way.
Good content marketing does not resemble marketing at all. There is no text written in capital letters saying SALE to be found. This is a true, original, seemingly unbranded and well-packed story of a product or a service. It's even better if this story is confirmed by other people, such as famous influencers.
Making a Plan Leads to a Perfect Content Marketing
Content marketing is not a campaign and it is thus not to be done at the very last moment. It is a multi-month, and often a long-term project that requires a good plan and a strategy to be developed. The strategy includes examining the market, the target group, the problems, interests, and habits of potential customers. After that, what is to be created is a content that will be beneficial to people, the content that will teach them something and that they will want to share.
We live at a time when things happen very rapidly and when trends are changing at a blistering pace. Even though the basics of content marketing are the same from the very beginning, what is changing are content formats, user habits, and platform algorithms. It is necessary to constantly keep up with the news and to learn about the market.
How Does Content Marketing Look in Practice?
After researching the keywords, the habits and the interests of the target group, a quality content is created. It can be a blog text, a guide or a tutorial, an interview, an e-book, a recipe … The content is posted on a website and on other platforms, such as social networks. And in order to make it viral, the content should be different, original and shocking in the sense of the previously unseen. If you are selling watches, record video clips in which a person will try a watch, turn it on the back and forth, put it on his or her hand combining it whether with a fancy dress or with a training suit. If you want to sell a camera, create a video explaining what it can do. Show some photos taken with this camera, highlight its specifications. In order to successfully find food buyers, publish a recipe in which it fits, show how it can be served, and how it contributes to being healthier or more slender.
People have had enough of pushy advertising, exaggerated marketing messages that they have heard countless times and of communicating just for the sake of selling a product. People want advertising to provide them with meaning, attention, entertainment and good information. Content marketing is a way to give this to them. This is a proven way to impress visitors and to easily convert them into potential customers and users of your services.