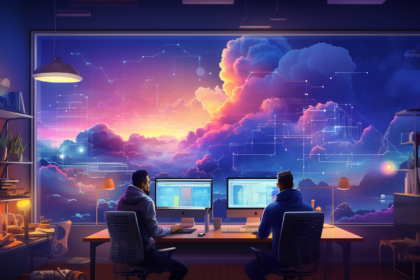 As a dedicated software development and outsourcing company, we understand the complexities and challenges startups face while getting their dreams off the ground. In this post we are going to tackle a topic that many startup managers often wrestle with – the cost evaluation of in-house vs. outsourced software development.
The software development process is a critical part of any startup journey. How this process is handled can significantly impact the success of your startup, influencing the quality of the product, the time to market, and of course, the costs. When it comes to deciding between in-house and outsourced software development, cost is a factor that can sway the decision one way or the other.
In-House Software Development
In-house software development involves recruiting and maintaining a team of developers, designers, testers, and project managers within your startup. The costs associated with in-house development can be substantial.
Recruitment and Retention: Hiring experienced professionals can be expensive. Moreover, the tech industry is highly competitive. To retain talent, you need to offer competitive salaries, benefits, and opportunities for growth.
Overhead Costs: Besides salaries, you also need to account for overhead costs. These include office space, equipment, software licenses, training, and employee benefits.
Time and Management: Building and managing an in-house team takes significant time and resources. Your attention could be split between core business activities and overseeing software development.
Outsourced Software Development
Outsourcing involves hiring an external company, like Web Labs, to handle your software development needs. The costs here are different, and often more predictable.
Predictable Costs: With outsourcing, you typically agree on a price for the entire project or on a monthly rate. This makes budgeting easier and reduces financial risks associated with unexpected costs.
No Recruitment or Overhead Costs: Outsourcing eliminates the need for a costly hiring process, providing access to a global talent pool. Additionally, overhead costs are the responsibility of the outsourcing company.
Flexibility: Outsourcing provides flexibility. You can easily scale your team up or down based on project requirements without incurring extra costs or worrying about layoffs.
So, how do you make the decision?
It's essential to consider more than just the direct costs. Reflect on the nature of your project, the level of control you want to maintain, and the availability of talent in your market.
At Web Labs, we believe that software outsourcing can be a powerful tool for startups. It allows you to focus on your core business while leveraging the expertise of seasoned professionals. We're committed to providing high-quality, cost-effective solutions that meet your startup's unique needs.
If you're considering outsourcing your software development and would like to discuss potential strategies and costs, please feel free to reach out to us at Web Labs. We're here to support your startup's journey to success.
---
Remember, choosing between in-house and outsourcing is not a one-size-fits-all decision. It requires careful evaluation of your startup's goals, budget, and future plans. We hope this post has provided valuable insights to help you make an informed decision.