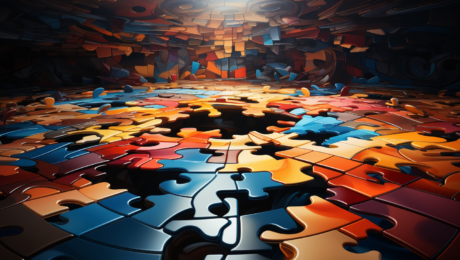 Communication is the cornerstone of any successful project, and when it comes to software development outsourcing, it's even more critical. For small and mid-sized businesses that have chosen to take the outsourcing route, establishing and maintaining clear lines of communication can significantly impact the project's success. However, distance, cultural differences, and time zones can often pose challenges. In this blog post, we'll discuss some common communication challenges faced in software development outsourcing and offer practical solutions to overcome them.
1. Time Zone Differences
One of the most apparent challenges is managing the time zone differences. If your in-house team is working when your outsourced team is sleeping, it can lead to significant delays and hamper productivity.
Solution: Create a mutually agreed-upon schedule for regular meetings and updates. Leverage collaboration tools that allow for asynchronous communication, where messages, tasks, or updates can be left for the other team to see when they log in. Your outsourcing partner should also be committed to providing timely responses.
2. Language Barriers
Language can be another barrier, especially when you're outsourcing from a country where English (or your native language) isn't widely spoken. Miscommunication or misunderstanding can lead to project mishaps.
Solution: Choose an outsourcing partner that prioritizes communication skills in their hiring process. At our company, for instance, we ensure that all our team members have a proficient level of English communication skills, both in terms of understanding and articulating project needs.
3. Cultural Differences
Cultural differences can impact communication styles, expectations around feedback, and even working styles. If not appropriately addressed, this can lead to confusion and tension.
Solution: Provide cultural training for both your in-house team and outsourced team to understand each other better. This training can be as simple as a shared document highlighting key cultural facts or regular interactive sessions. Furthermore, choose an outsourcing partner that's culturally agile and experienced in working with international clients.
4. Unclear Expectations
Misaligned expectations can occur when requirements, project goals, or roles and responsibilities are not clearly communicated.
Solution: The key to overcoming this challenge is to develop a comprehensive and clear project plan. This plan should define the project's scope, establish roles and responsibilities, set realistic deadlines, and outline critical deliverables. In essence, it should serve as the roadmap for your project. However, creating such a detailed plan may be daunting, especially for small and mid-sized companies with limited resources.
This is where we step in. As part of our commitment to clear communication, we work closely with our clients to create this project roadmap. We'll hold dedicated brainstorming sessions to understand your needs, define precise goals, and outline the project's scope. Each aspect of the project is thoroughly discussed, ensuring that expectations are aligned right from the outset.
Once the plan is formulated, it's clearly communicated to all team members. But we don't stop there. Regular check-ins and updates are part of our process to ensure everyone stays on the same page and any deviations or concerns are addressed promptly.
By setting clear expectations and helping you through this process, we aim to make software development outsourcing smoother and more effective, allowing your business to focus on what it does best.
5. Lack of Direct Communication
Often, businesses rely solely on project managers for communication, leading to a 'broken telephone' scenario, where the message gets distorted as it passes through multiple people.
Solution: Encourage direct communication between relevant team members. While project managers are essential for overseeing the project, direct interaction can enhance understanding and reduce communication errors. Tools like Slack or Microsoft Teams can facilitate such communication.
In conclusion, while communication challenges in software development outsourcing are common, they can be overcome with thoughtful planning, clear processes, and a commitment to building strong relationships. Remember, the goal isn't to avoid all communication issues but to navigate them effectively when they occur.
At our company, we place a strong emphasis on clear and effective communication, ensuring our global clients feel connected and involved every step of the way. If you're looking for a software development outsourcing partner committed to navigating these challenges with you, don't hesitate to reach out.