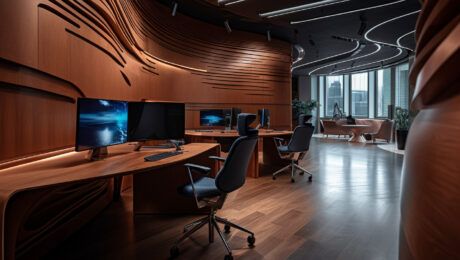 In today's digitally driven world, businesses across industries and geographies are keen to harness the power of technology to enhance their operations, increase their competitiveness, and deliver value to their customers. This massive transition towards leveraging digital technologies to transform business operations is often referred to as 'Digital Transformation.' However, implementing a successful digital transformation strategy is no mean feat. It demands specific skill sets, substantial resources, and often a shift in organizational culture. This is where IT outsourcing comes into play. Let's delve into how IT outsourcing can turbocharge your digital transformation journey.
Access to Expert Talent and Advanced Technologies
Firstly, IT outsourcing can provide your business with access to a vast pool of expert talent across the globe. Specialized IT outsourcing firms have skilled professionals who are well-versed in cutting-edge technologies, such as AI, machine learning, IoT, blockchain, and cloud computing. These technologies form the bedrock of digital transformation. By partnering with an outsourcing company, you can tap into this expertise without the hassle and expense of hiring and training a full-time team.
Cost Efficiency
By outsourcing, companies can greatly reduce costs, which frees up resources that can be invested in their core business operations. This means that they can focus more on their digital transformation strategies. Without the financial burden of maintaining an in-house IT team, companies can invest more in innovative digital solutions that enhance their services, improve customer experience, and drive business growth.
Speed and Agility
IT outsourcing firms can quickly scale up or down based on the business requirements, which provides a great deal of flexibility. This agility is a crucial advantage in a digital transformation journey where adapting to changes quickly can be the difference between success and failure. With the rapid pace of technological change, being able to swiftly deploy new solutions or upgrade existing ones is a significant advantage.
Focus on Core Business Operations
Outsourcing IT services allow businesses to focus on their core operations while the IT partner manages the technology aspects. This allows for more efficient use of time and resources, ensuring that the company can stay focused on the big picture of their digital transformation strategy rather than getting bogged down in the nitty-gritty of IT operations.
Risk Mitigation
Digital transformation often involves experimenting with new technologies and strategies. Naturally, this comes with a degree of risk. However, experienced IT outsourcing providers have dealt with many of these challenges before. Their expertise can help in identifying potential pitfalls early and finding effective solutions, thus mitigating risk.
In conclusion, digital transformation is not just about implementing new technologies; it's about fundamentally changing the way businesses operate and deliver value to customers. IT outsourcing can play a pivotal role in accelerating this process, providing access to expert talent, advanced technologies, cost efficiency, speed, and risk mitigation. By leveraging the power of IT outsourcing, businesses can navigate the digital transformation journey more effectively and reap its many rewards.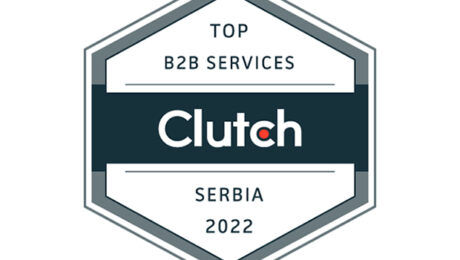 At Web Labs Ltd., we create unique experiences powered by modern technology solutions. We're a team of talented digital professionals who are tirelessly creating innovative products and delivering impactful services for our partners. Since 2011, we've been a go-to company for fast-growing companies in their mission to overcome their digital roadblocks.
Today, we're happy to announce that we've been listed as a Clutch Leader this year. According to the B2B platform, we're among the top providers of AI solutions in Serbia for 2022!
Clutch is a B2B ratings and reviews platform committed to helping small, mid-market, and enterprise organizations tackle their challenges by connecting them with trusted service providers. Clutch fosters a reliable environment for market researchers as they search for their next business partner to deliver on their operational needs.
Take a look at the most recent review on our profile: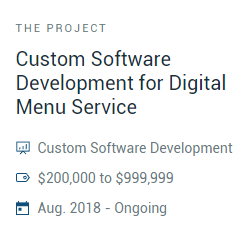 "We are most impressed by the flexibility and scalability of the software. Due to contracts with big companies, the expansion of our network was huge in some months with very tight deadlines. With Web Labs Ltd.'s  support and work on simplifying the onboarding process, we accomplished everything with ease."
— Jelena Tapuskovic, Senior Account Manager, Kono.bar d.o.o.
Thank you so much to Jelena and the whole Kono.bar d.o.o. team for the support they've given us and for trusting our services. Don't forget to visit our Clutch profile to learn more about this project and how we manage to exceed our clients' expectations during our engagement.
If you're interested in working with us, please get in touch with us today!