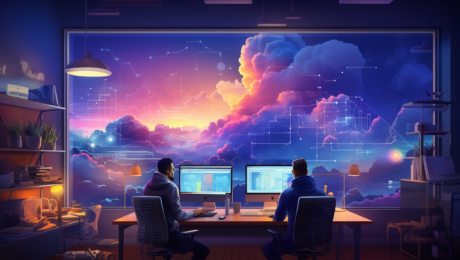 As a dedicated software development and outsourcing company, we understand the complexities and challenges startups face while getting their dreams off the ground. In this post we are going to tackle a topic that many startup managers often wrestle with – the cost evaluation of in-house vs. outsourced software development.
The software development process is a critical part of any startup journey. How this process is handled can significantly impact the success of your startup, influencing the quality of the product, the time to market, and of course, the costs. When it comes to deciding between in-house and outsourced software development, cost is a factor that can sway the decision one way or the other.
In-House Software Development
In-house software development involves recruiting and maintaining a team of developers, designers, testers, and project managers within your startup. The costs associated with in-house development can be substantial.
Recruitment and Retention: Hiring experienced professionals can be expensive. Moreover, the tech industry is highly competitive. To retain talent, you need to offer competitive salaries, benefits, and opportunities for growth.
Overhead Costs: Besides salaries, you also need to account for overhead costs. These include office space, equipment, software licenses, training, and employee benefits.
Time and Management: Building and managing an in-house team takes significant time and resources. Your attention could be split between core business activities and overseeing software development.
Outsourced Software Development
Outsourcing involves hiring an external company, like Web Labs, to handle your software development needs. The costs here are different, and often more predictable.
Predictable Costs: With outsourcing, you typically agree on a price for the entire project or on a monthly rate. This makes budgeting easier and reduces financial risks associated with unexpected costs.
No Recruitment or Overhead Costs: Outsourcing eliminates the need for a costly hiring process, providing access to a global talent pool. Additionally, overhead costs are the responsibility of the outsourcing company.
Flexibility: Outsourcing provides flexibility. You can easily scale your team up or down based on project requirements without incurring extra costs or worrying about layoffs.
So, how do you make the decision?
It's essential to consider more than just the direct costs. Reflect on the nature of your project, the level of control you want to maintain, and the availability of talent in your market.
At Web Labs, we believe that software outsourcing can be a powerful tool for startups. It allows you to focus on your core business while leveraging the expertise of seasoned professionals. We're committed to providing high-quality, cost-effective solutions that meet your startup's unique needs.
If you're considering outsourcing your software development and would like to discuss potential strategies and costs, please feel free to reach out to us at Web Labs. We're here to support your startup's journey to success.
---
Remember, choosing between in-house and outsourcing is not a one-size-fits-all decision. It requires careful evaluation of your startup's goals, budget, and future plans. We hope this post has provided valuable insights to help you make an informed decision.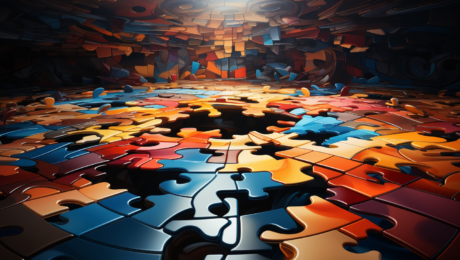 Communication is the cornerstone of any successful project, and when it comes to software development outsourcing, it's even more critical. For small and mid-sized businesses that have chosen to take the outsourcing route, establishing and maintaining clear lines of communication can significantly impact the project's success. However, distance, cultural differences, and time zones can often pose challenges. In this blog post, we'll discuss some common communication challenges faced in software development outsourcing and offer practical solutions to overcome them.
1. Time Zone Differences
One of the most apparent challenges is managing the time zone differences. If your in-house team is working when your outsourced team is sleeping, it can lead to significant delays and hamper productivity.
Solution: Create a mutually agreed-upon schedule for regular meetings and updates. Leverage collaboration tools that allow for asynchronous communication, where messages, tasks, or updates can be left for the other team to see when they log in. Your outsourcing partner should also be committed to providing timely responses.
2. Language Barriers
Language can be another barrier, especially when you're outsourcing from a country where English (or your native language) isn't widely spoken. Miscommunication or misunderstanding can lead to project mishaps.
Solution: Choose an outsourcing partner that prioritizes communication skills in their hiring process. At our company, for instance, we ensure that all our team members have a proficient level of English communication skills, both in terms of understanding and articulating project needs.
3. Cultural Differences
Cultural differences can impact communication styles, expectations around feedback, and even working styles. If not appropriately addressed, this can lead to confusion and tension.
Solution: Provide cultural training for both your in-house team and outsourced team to understand each other better. This training can be as simple as a shared document highlighting key cultural facts or regular interactive sessions. Furthermore, choose an outsourcing partner that's culturally agile and experienced in working with international clients.
4. Unclear Expectations
Misaligned expectations can occur when requirements, project goals, or roles and responsibilities are not clearly communicated.
Solution: The key to overcoming this challenge is to develop a comprehensive and clear project plan. This plan should define the project's scope, establish roles and responsibilities, set realistic deadlines, and outline critical deliverables. In essence, it should serve as the roadmap for your project. However, creating such a detailed plan may be daunting, especially for small and mid-sized companies with limited resources.
This is where we step in. As part of our commitment to clear communication, we work closely with our clients to create this project roadmap. We'll hold dedicated brainstorming sessions to understand your needs, define precise goals, and outline the project's scope. Each aspect of the project is thoroughly discussed, ensuring that expectations are aligned right from the outset.
Once the plan is formulated, it's clearly communicated to all team members. But we don't stop there. Regular check-ins and updates are part of our process to ensure everyone stays on the same page and any deviations or concerns are addressed promptly.
By setting clear expectations and helping you through this process, we aim to make software development outsourcing smoother and more effective, allowing your business to focus on what it does best.
5. Lack of Direct Communication
Often, businesses rely solely on project managers for communication, leading to a 'broken telephone' scenario, where the message gets distorted as it passes through multiple people.
Solution: Encourage direct communication between relevant team members. While project managers are essential for overseeing the project, direct interaction can enhance understanding and reduce communication errors. Tools like Slack or Microsoft Teams can facilitate such communication.
In conclusion, while communication challenges in software development outsourcing are common, they can be overcome with thoughtful planning, clear processes, and a commitment to building strong relationships. Remember, the goal isn't to avoid all communication issues but to navigate them effectively when they occur.
At our company, we place a strong emphasis on clear and effective communication, ensuring our global clients feel connected and involved every step of the way. If you're looking for a software development outsourcing partner committed to navigating these challenges with you, don't hesitate to reach out.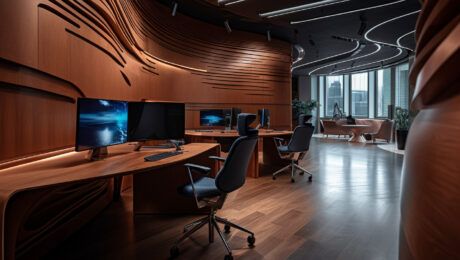 In today's digitally driven world, businesses across industries and geographies are keen to harness the power of technology to enhance their operations, increase their competitiveness, and deliver value to their customers. This massive transition towards leveraging digital technologies to transform business operations is often referred to as 'Digital Transformation.' However, implementing a successful digital transformation strategy is no mean feat. It demands specific skill sets, substantial resources, and often a shift in organizational culture. This is where IT outsourcing comes into play. Let's delve into how IT outsourcing can turbocharge your digital transformation journey.
Access to Expert Talent and Advanced Technologies
Firstly, IT outsourcing can provide your business with access to a vast pool of expert talent across the globe. Specialized IT outsourcing firms have skilled professionals who are well-versed in cutting-edge technologies, such as AI, machine learning, IoT, blockchain, and cloud computing. These technologies form the bedrock of digital transformation. By partnering with an outsourcing company, you can tap into this expertise without the hassle and expense of hiring and training a full-time team.
Cost Efficiency
By outsourcing, companies can greatly reduce costs, which frees up resources that can be invested in their core business operations. This means that they can focus more on their digital transformation strategies. Without the financial burden of maintaining an in-house IT team, companies can invest more in innovative digital solutions that enhance their services, improve customer experience, and drive business growth.
Speed and Agility
IT outsourcing firms can quickly scale up or down based on the business requirements, which provides a great deal of flexibility. This agility is a crucial advantage in a digital transformation journey where adapting to changes quickly can be the difference between success and failure. With the rapid pace of technological change, being able to swiftly deploy new solutions or upgrade existing ones is a significant advantage.
Focus on Core Business Operations
Outsourcing IT services allow businesses to focus on their core operations while the IT partner manages the technology aspects. This allows for more efficient use of time and resources, ensuring that the company can stay focused on the big picture of their digital transformation strategy rather than getting bogged down in the nitty-gritty of IT operations.
Risk Mitigation
Digital transformation often involves experimenting with new technologies and strategies. Naturally, this comes with a degree of risk. However, experienced IT outsourcing providers have dealt with many of these challenges before. Their expertise can help in identifying potential pitfalls early and finding effective solutions, thus mitigating risk.
In conclusion, digital transformation is not just about implementing new technologies; it's about fundamentally changing the way businesses operate and deliver value to customers. IT outsourcing can play a pivotal role in accelerating this process, providing access to expert talent, advanced technologies, cost efficiency, speed, and risk mitigation. By leveraging the power of IT outsourcing, businesses can navigate the digital transformation journey more effectively and reap its many rewards.