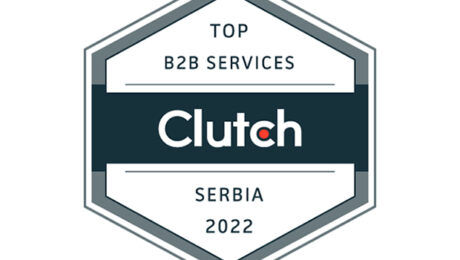 At Web Labs Ltd., we create unique experiences powered by modern technology solutions. We're a team of talented digital professionals who are tirelessly creating innovative products and delivering impactful services for our partners. Since 2011, we've been a go-to company for fast-growing companies in their mission to overcome their digital roadblocks.
Today, we're happy to announce that we've been listed as a Clutch Leader this year. According to the B2B platform, we're among the top providers of AI solutions in Serbia for 2022!
Clutch is a B2B ratings and reviews platform committed to helping small, mid-market, and enterprise organizations tackle their challenges by connecting them with trusted service providers. Clutch fosters a reliable environment for market researchers as they search for their next business partner to deliver on their operational needs.
Take a look at the most recent review on our profile: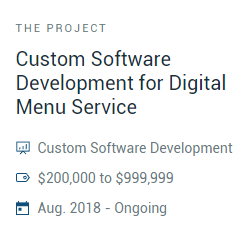 "We are most impressed by the flexibility and scalability of the software. Due to contracts with big companies, the expansion of our network was huge in some months with very tight deadlines. With Web Labs Ltd.'s  support and work on simplifying the onboarding process, we accomplished everything with ease."
— Jelena Tapuskovic, Senior Account Manager, Kono.bar d.o.o.
Thank you so much to Jelena and the whole Kono.bar d.o.o. team for the support they've given us and for trusting our services. Don't forget to visit our Clutch profile to learn more about this project and how we manage to exceed our clients' expectations during our engagement.
If you're interested in working with us, please get in touch with us today!